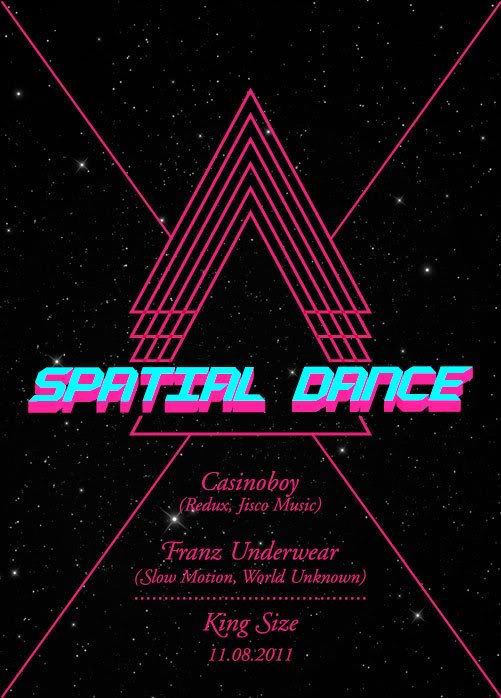 First of all, MASSIVE THANKS to everyone who came to Wrong Era last week at our "brand new" venue and, despite some technical difficulties in the beginning, you guys didn't leave us, remained faithful and rocked hard until the end! Thank you so much for making the night so special. We can tell you now that this will be our permanent venue for the next Wrong Era parties. Yay!
Moving forward, this week we start at King Size in Berlin on Thursday, 11 August, with our one and only Franz Underwear. King Size, despite its name, is a small (but very vibrant) venue, so arrive early to avoid disappointment!


SPATIAL DANCE with FRANZ UNDERWEAR @ King Size (Berlin)

Thursday, 11 August 2011
23:00 – 02:00

CASINOBOY (Redux, Jisco Music, London)
FRANZ UNDERWEAR (Slow Motion, World Unknown)
PASH (Boogie Night)

King Size
Friedrichstraße 112b
10117, Berlin, Germany
U6: Oranienburger Tor
http://www.kingsizebar.de/

Facebook
Resident Advisor



If you happen to be in Italy this weekend, don't forget to catch Motorcycle Boy playing live and Cosmo and Eve Sanchez's DJ set.

LE ROSE & SLOW MOTION @ Calaluna (Italy)

Friday, 12 August 2011
22:00 – 03:30

LE ROSE (live)
MOTORCYCLE BOY (live)
COSMO & EVE SANCHEZ (DJ set)

VJs: Vijto / Fabioska

Cala Luna
SS 16 Adriatica Km 478
San Vito chietino (Ch)
info: 3402864003 – calalunacala@gmail.com
Cala Luna

Facebook



Finally we hit ://about blank in Berlin on Saturday djing alongside an absolutely STELLAR line-up. Franz Underwear, Emil Doesn't Drive and The Rimshooters (Massimiliano Pagliara & Rotciv) will be proudly representing the SLOW MOTION team. Unmissable.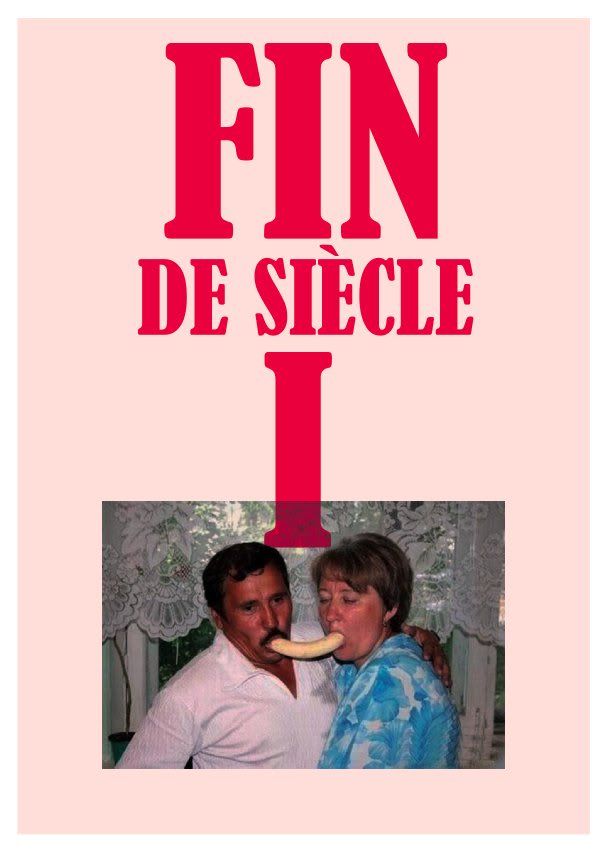 FIN DE SIÉCLE @ ://about blank (Berlin)

Saturday, 13 August 2011
11:59 – God knows!

GATTO FRITTO (International Feel)
TOBY TOBIAS (Rekids, Nang)
RUNE LINDBÆK (Noid, Smalltown Supersound)
PSYCHEMAGIK (History Clock, Light Sounds Dark)
MASSIMILIANO PAGLIARA & ROTCIV aka THE RIMSHOOTERS (Slow Motion, Grande Buffo)
LENA WILLIKENS (Salon des Amateurs)
TELEPHONES (Full Pupp)
CHMMR (Relish, Luna Flicks)
FRANZ UNDERWEAR (Slow Motion, Retro Futuro)
CHEERS CHRIS (Montezumas Rache, ESP Institute)
EMIL DOESN'T DRIVE (Subpreme, Wrong Era, Sameheads)
22ROCKETS (Wilde Renate)
TINKO (OYE Records)
GRIZZLY (Voodoo Rhythm)

://about blank
Markgrafendamm 24c
S-Bahn: Ostkreuz
10245, Berlin, Germany
http://aboutparty.net/

Facebook
Resident Advisor



Next SLOW MOTION parties:
20 Ago 11 – Retro Futuro @ KTV Club (Berlin)
09 Sep 11 – Wrong Era @ Kleine Reise – NEW VENUE @ Maybachufer (Berlin)
10 Sep 11 – Spank Me Disko @ Wilde Renate (Berlin)
17 Sep 11 – Sweat Lodge BBQ @ Chez Jacki (Berlin)
30 Sep 11 – Blumen Bar @ Munich



SLOW MOTION ON SWEAT LODGE RADIO

SLOW MOTION is on Sweat Lodge Radio every Friday at 18:00 (Berlin time) and the same program goes on air again on the following Thursday. One hour with Slow Motion DJs and very special guests playing a fine selection of dancing tracks, from brand new stuff to old classics.
http://www.sweatlodgeradio.com


See you in the dance floor!